The Project
La Suisse au miroir du monde is a project of the University of Fribourg (Faculty of Arts and Humanities, History of Modern and Contemporary Societies) and of eikonEMF – arts and communication, with the support of Pro Helvetia. It highlights the cultural dimension of Switzerland's image abroad.
Cultural policy abroad
Swiss cultural foreign policy was developed in the first decades of the 20th century. Under the responsibility of Pro Helvetia and other institutions, cultural relations are based on art exhibitions, concert tours, distribution of books and films, and connections with leading figures abroad. Cultural activities add the finishing touch to a comprehensive Swiss image abroad, so far dominated by the promotion of economy and tourism.
Did you know ?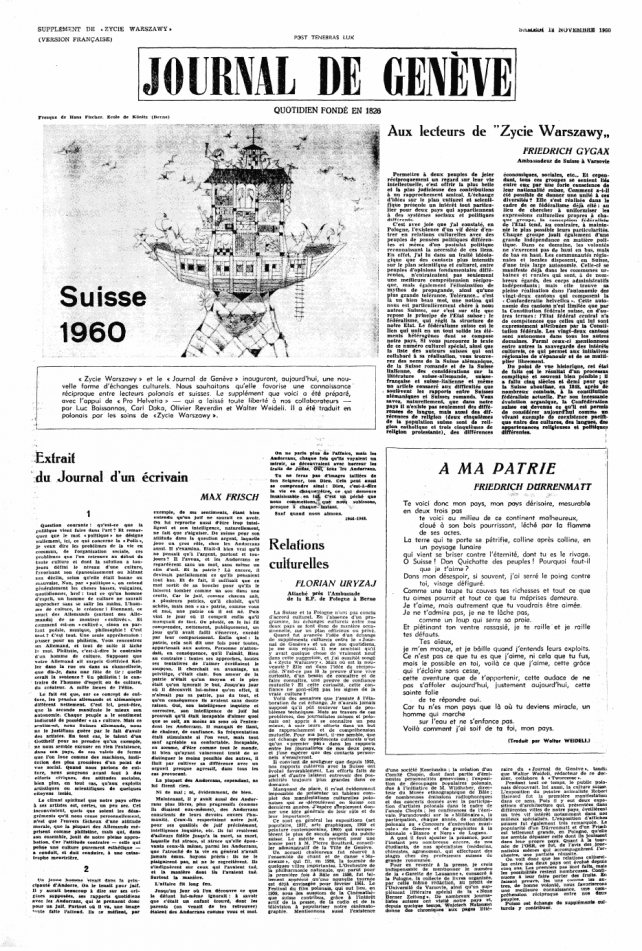 Ever since the beginning of the Cold War, Swiss cultural policy had kept on this side of the Iron Curtain which divided Europe. Hardly any economic interest was at stake, widely shared anti-communism among the main actors of this policy, as well as the linguistic and cultural distance to the eastern countries led to the conclusion that there was little reason to venture into the communist bloc.